News
or click here for Member Offers
'Network on the Move' - The Return Journey with Virgin Trains
On Wednesday 31st August 2016 members of The Business Network London Central group had the opportunity to travel to Manchester, in a private first class carriage with Virgin Trains, to meet members of the long established Business Network Manchester.
The event marked the 'return journey' of one made in 2013 when a Manchester group travelled to the newly established London network. Helen Bennett, Owner and Director of The Business Network said, "the first trip was such a success, and now the London group has grown to over 100 members, it seemed a great opportunity to run the return journey".
"The idea of 'Networking on the Move' has always appealed to me", said Helen, "and we are in a unique position whereby we can broker introductions between the two business communities".
As well as the private first class carriage on Virgin Trains, executive transfers were provided in Manchester by Professional Chauffeur Services (PCS), who took the London group on to the Networking Event at The Lowry Hotel.
The Rugby World Cup Comes To The Business Network
The May event of The Business Network London Central was the chosen occasion for Rugby, Travel and Hospitality to release their latest research findings on the effectiveness of Corporate Hospitality based around the forthcoming 2015 Rugby World Cup.
The details were presented to the audience of senior business decision-makers by Rob Wingrove and demonstrated the value of The Rugby World Cup as an effective Corporate Hospitality format.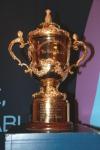 Members and visitors were given the opportunity to be photographed with the Trophy prior to its scheduled tour before the 2015 Rubgy World Cup.
Network on the Move
Virgin Trains, supported by Regionplus, provide Manchester members with a private First Class carriage to travel to London to be introduced to the latest Business Network group.
One hundred senior business decision-makers booked for the second Business Network event at The DoubleTree by Hilton West End yesterday. The new London group, which already has over 40 members from last month's launch event, was joined by 20 Manchester members.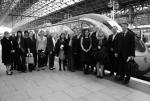 "Being able to broker these introductions and link the two business communities, as well as offer members the opportunity to 'Network on the Move', has always been a dream of mine" said Founder and Managing Director of The Business Network London Limited, Helen Bennett. "And because it has worked so well and received such brilliant feedback, we are already planning a return trip later in the year."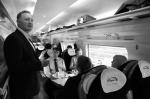 London Launch A Great Success
The Business Network's introduction to the London business community was generously received following the recent launch event at the DoubleTree by Hilton West End.
Managing Director and Founder Helen Bennett said, "I am delighted to have been made to feel so welcome and the event to have been so well received. Although we know our format works having operated in Manchester for over 17 years, it is always nice to be so readily accepted in a new area where you are not yet known."
With the event being described by some of the 100 senior decision-makers who attended as "inspiring", "outstanding", "a real eye-opener" and a "master class of organisation" The Business Network London Central looks set to match the success of the long-running Manchester group.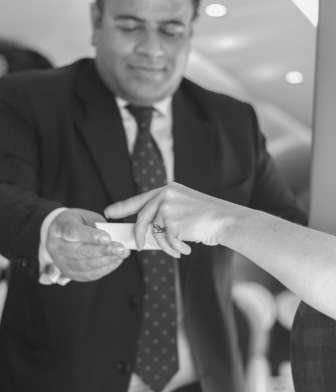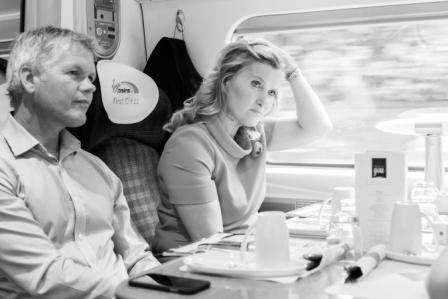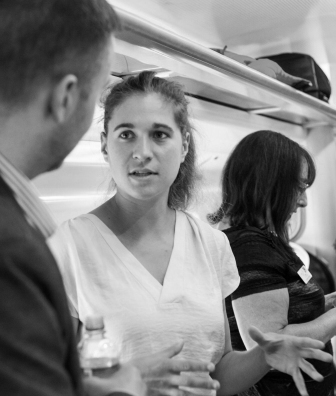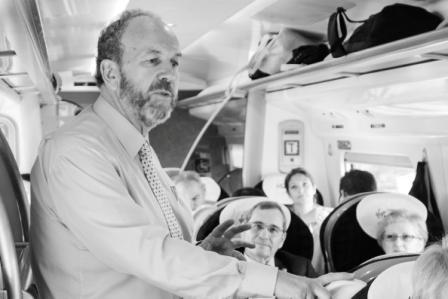 Photographs by Shoot Me Studios
Come and join us at
OUR NEXT EVENT
Thursday 18th January
Grand Connaught Rooms - West End 12.00 - 14.00
What members and guests say
"If you've been going to networking events as long as I have you will have done them all. Ones where it's just you and a woman who does aromatherapy for cats and that one where half an hour in you start to wonder if you've accidentally joined some sort of cult. You know the one where people are deliberately breaking their own toilets just so they have got a referral to give to the plumber. Anyway 10 years ago we went to our first Business Network and we haven't bothered with anything else since. Above all its enjoyable and you meet great people. Out of that business relationships and even friendships grow. The culture is very much' how can I help' rather than 'what's in it for me'. So all the right ingredients are in place for you to grow your network of contacts and grow your business. And it works."
Ted Flanagan
Gosschalks Solicitors
"In my view, the Business Network is by a margin the best organisation of its type that I have come across since I started my own business almost fifteen years ago."
Stephen Newton
DLO Development Ltd