Kind Comments from Members and Guests
"If you've been going to networking events as long as I have you will have done them all. Ones where it's just you and a woman who does aromatherapy for cats and that one where half an hour in you start to wonder if you've accidentally joined some sort of cult. You know the one where people are deliberately breaking their own toilets just so they have got a referral to give to the plumber. Anyway 10 years ago we went to our first Business Network and we haven't bothered with anything else since. Above all its enjoyable and you meet great people. Out of that business relationships and even friendships grow. The culture is very much' how can I help' rather than 'what's in it for me'. So all the right ingredients are in place for you to grow your network of contacts and grow your business. And it works."
Ted Flanagan, Gosschalks Solicitors
"What really made me decide to go ahead with the membership is that I have been networking for over 11 years now and I have not met anyone who is as attentive and supportive as you and your husband. "
Rishma Hasham, [email protected]
"Great event, organised with your usual clockwork precision, and to your ever high standards. I feel confident this new group is going to be a great success. Well done."
Peter Savile, Aitchison Raffety
"Having had the privilege of speaking at two of The Business Network events I only need one word to describe how they are organised, promoted and staged - BRILLIANT!"
Michael Heppell, Michael Heppell Ltd
"Hi Helen I just wanted to thank you and all your 'cohorts' permanent and drafted in, for organising such a brilliant day. Apart from making much closer contacts with people on the travel it was also good to interact with the mancunion crowd. As to the travel, it was a lovely experience ignoring time and responsibility just following what everyone else did (someone described it as being like a school trip - didn't even have tickets). Virgin and PCS did us proud and we really were spoilt. Thank you all."
Philip Waldman, Swire Maples
"Having never been to a networking event before, it far exceeded my expectations and was extremely well run."
Duncan Sibbald, Beyond Design Solutions Ltd
"The Business Network meeting I attended in London was the best organised and most useful networking event of the very many I've participated in over the years. Helen's approach is focused on ensuring all attendees gain maximum benefit from the session. Unlike the hosts of some other events, it really was all about "us" rather than the host! Helen's attention to detail and interest in making useful introductions made it a truly valuable experience. I shall be joining the group so that I can benefit from future sessions, and build lasting relationships with the interesting and high-quality folk in the room."
Tiffany Kemp, Devant Ltd
"Helen is a truly warm and genuine business connector. That is a real skill in today's increasingly impersonal business climate. Helen's community and network within The Business Network is remarkable. She excels in attracting a calibre of people that are not only excellent at what they do but also interested in working together to really help each other in a way that is not often seen. Collaboration is the new economy and Helen and her company embrace & leverage that fully."
Shilpa Panchmatia, ZiiRii Digital
"Thanks for another great event - the group now appear to have gelled well and the atmosphere and professionalism reflects this, you and your teams efforts truly are first class - always! "
Billy James, Mercedes Benz Retail Group UK Ltd
"In my view, the Business Network is by a margin the best organisation of its type that I have come across since I started my own business almost fifteen years ago. "
Stephen Newton, DLO Development Ltd
"I must end by saying that I have, over the years, attended many forms of networking or specialist groups. Without a doubt, yours is the best I've been to. I love the format of the event. I love the informality. I love the 'non-salesy' approach."
Mark Dunham, Derby Bridge Stationery Limited
"Thank you for yet another well organised and energising event."
Nishi Singh, Carlton Training and Consulting Ltd
"What is clearly apparent about The Business Network is that, unlike so many other networking groups and events that I have attended, you take an active role in connecting your members where you see there is an opportunity. Typically these networking events are organised, payments are collected from the delegates and the delegates are then left to get on with the networking themselves. Not with The Business Network! This is clearly a differentiator and I'm both surprised and delighted by the level of attention you give to your members, in particular to identifying those potential relationships that could benefit members and making the connections for us where we haven't already had the chance to connect."
Luke Rebbettes, Kingsbrook UK Ltd
"Of all the networking events I have been too yours is the best I have attended in terms of format and with the right level of introductions. I tend to cull my attendance at these events but the way you arranged the tables is great and so I will definitely attend regularly.We are planning some exiting changes to the business this year and Luke was able to pass me onto a contact that can likely assist us. It is obvious both you and Russell work very hard to make it such a success."
Stephen Cobham, Stack Group
" "
Amanda Batham, Flexicomms
"I would also add that the event last month was quite possibly the best networking event I have ever been to (and I've been to many) and therefore I will recommend it to colleagues."
Andy Petri, Estrada (EU) Ltd
"I had a truly excellent time. I mentioned to your partner yours was my most favourite networking event I had been to. Have an excellent rest of the week and I look forward to seeing you at future events."
Nathalie White, Colman Coyle Limited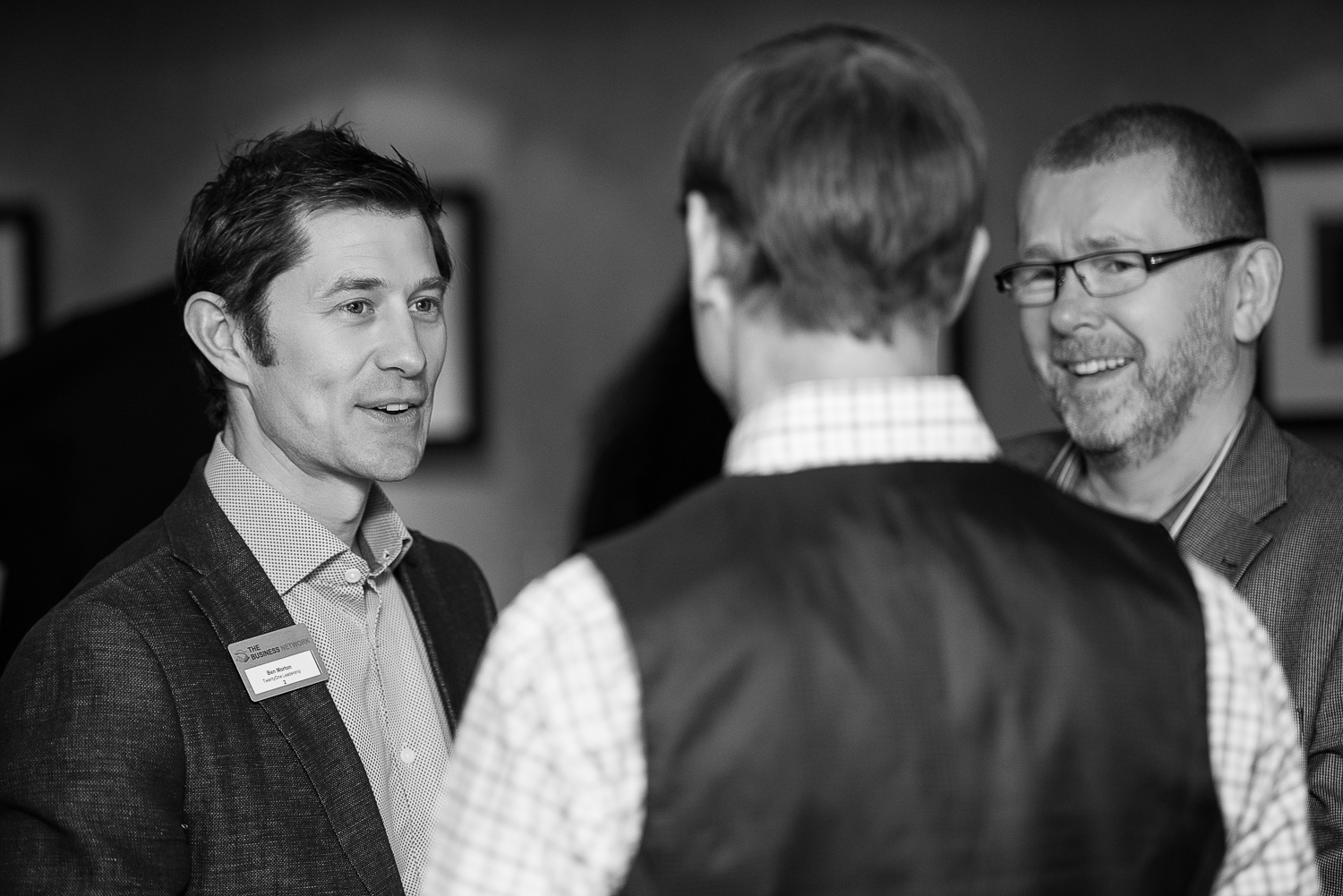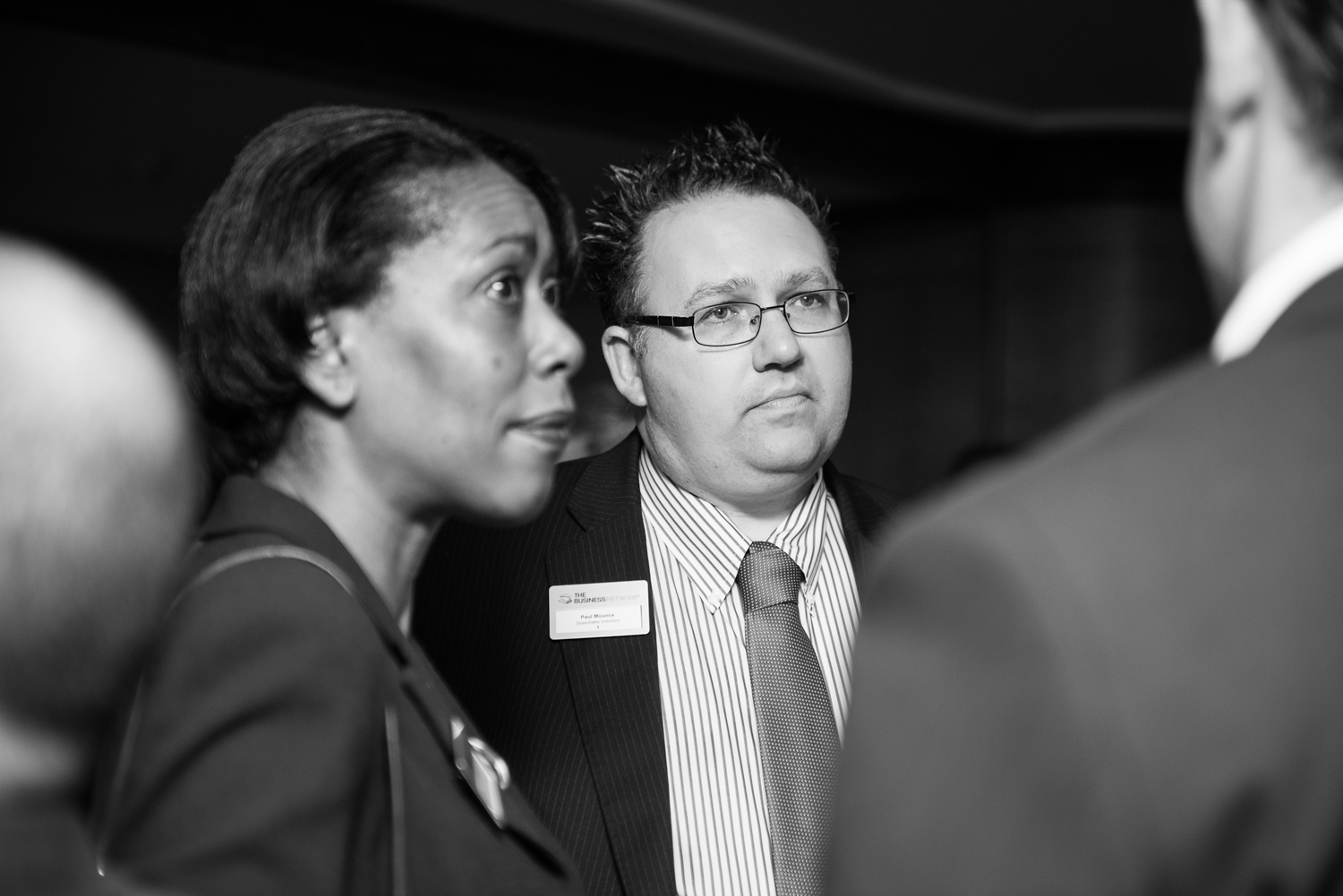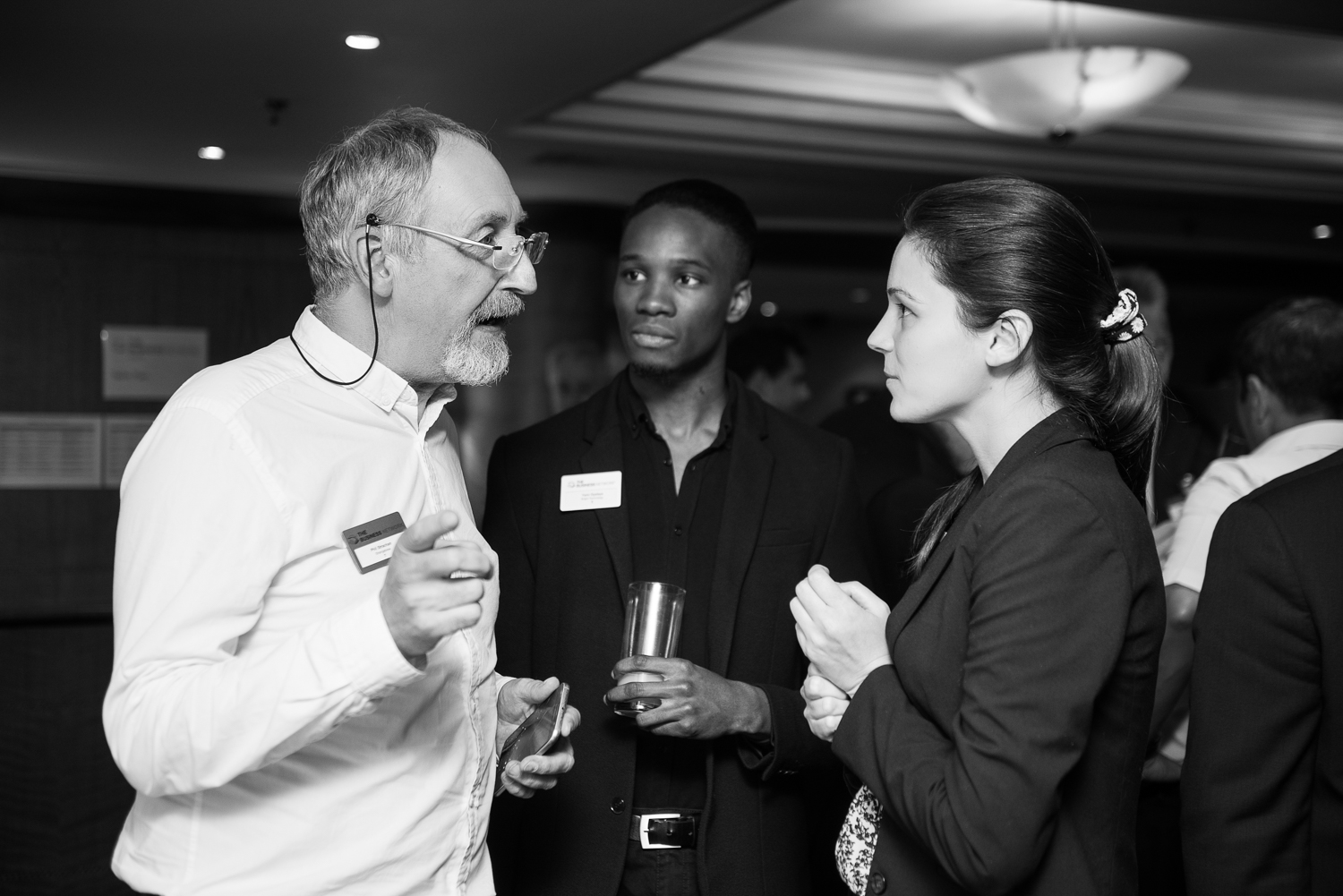 Photographs by Ania Pankiewicz