Member offers
" "
Nathalie White, Colman Coyle Limited
"10% off on all our services for Business Network members. Please contact me via 07875 629 457"
Agnieszka Szrubkowska, Web Behaviour Specialists Ltd
"We will waive our initial FP fee - £1,500 - for any clients introduced by The Business Network members to review their Group Life/Illness/Income protection schemes. Please call me on 07376 365 303 to discuss."
Kurt McSweeney , Herbert and Webster Ltd
"We are running a Taster Board session on 4th July in Windsor - please contact me on 07765 897 862if you are interested. it will be a two hour session and I have 2 complimentary places available. "
Jo Croft, The Alternative Board (Thames Valley East)
"Ben Morton Leadership is offering 10% discount on my Performance Coaching and Leadership Mentoring programme for Business Network members or their staff, or, 10% referral fee for any of their contacts who go on to book the same programme with me. I only have space for two more clients on this basis in 2019. Please contact me on 07980 802373 for further information. "
Ben Morton, Ben Morton Leadership Ltd
"50% offer for London Members on our networking public course on Wednesday June 19th. Contact my office to book 0161 773 3727"
Will Kintish, Kintish Networking Skills
"As a member of The Business Network you are entitled to a Valuable Tender Readiness Check at half the normal price - £225+vat instead of £450+vat.It could be worth thousands to you! Call me on 01392 247 997 to discuss. A fellow Business Network Member said it was the best business strategy meeting he'd ever had! And one who said we have introduced them to a whole new ball game - winning hundreds of thousands of pounds' worth of contracts!"
Ian Smith, Winning Tenders Ltd
"25% discount - introductory offer for individual healthcare schemes. Please call me on 07966 081 886 for more details."
Cora Corrigan, WPA Healthcare Practice plc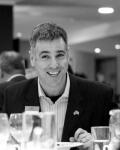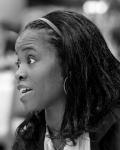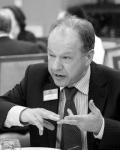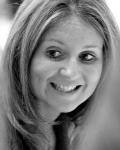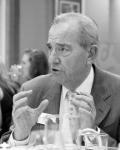 Come and join us at
OUR NEXT EVENT
Thursday 11th July
Crowne Plaza London - Kings Cross 12.00 - 2.00 pm
What members and guests say
"What is clearly apparent about The Business Network is that, unlike so many other networking groups and events that I have attended, you take an active role in connecting your members where you see there is an opportunity. Typically these networking events are organised, payments are collected from the delegates and the delegates are then left to get on with the networking themselves. Not with The Business Network! This is clearly a differentiator and I'm both surprised and delighted by the level of attention you give to your members, in particular to identifying those potential relationships that could benefit members and making the connections for us where we haven't already had the chance to connect."
Luke Rebbettes
Kingsbrook UK Ltd
"Helen is a truly warm and genuine business connector. That is a real skill in today's increasingly impersonal business climate. Helen's community and network within The Business Network is remarkable. She excels in attracting a calibre of people that are not only excellent at what they do but also interested in working together to really help each other in a way that is not often seen. Collaboration is the new economy and Helen and her company embrace & leverage that fully."
Shilpa Panchmatia
ZiiRii Digital