Member offers
" "
Nathalie White, Colman Coyle Limited
"10% off on all our services for Business Network members. Please contact me via 07875 629 457"
Agnieszka Szrubkowska, Web Behaviour Specialists Ltd
"The AFA is offering any Business Network Member a complimentary consultation on franchising your business. Call Claire on 020 8088 2400 to arrange. "
Claire Robinson, The Approved Franchise Association
"We have a fantastic Partner Goes Free offer from 9th January. This means, for 2 co-habiting people of the same age, half price medical cover for the first year. The rule is the second eldest person on the policy pays no premium in the first year. Please contact me on 07535 800 939 for more details on this or to ask about a Free Review."
Graham Roberts, Sequent Healthcare Ltd
"Clear Insurance Management are offering members a COMPLIMENTARY no obligation insurance 'health check' where as we will look over your current arrangements to see if we can assist and improve.We specialise in Professional Indemnity, Cyber, Crime and Directors & Officers Insurances but we have members of the team who can also look over any other business insurances you may have. We will review your current cover and wordings to highlight any areas where you could be improving cover and premium spend. Call me on 0207 280 3459 to discuss."
Stewart Ruffles, The Clear Group
"Isagenix offers a full 30 day money back guarantee, so you can try their systems for weight loss or energy and performance, or maybe just good nutrition on the go for 30 days, this is business as usual - but up until Sunday 24th there is £42 of free products for all new customers and existing customers alike. Please call me on 07966 232 377 to discuss."
Andy Clarke, Isagenix Independent Consultant by Andy Clarke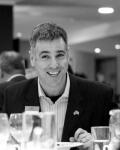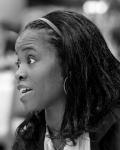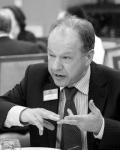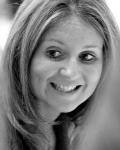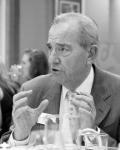 Come and join us at
OUR NEXT EVENT
Thursday 14th March
London Marriott Hotel Marble Arch - 12 Noon - 2.00
What members and guests say
"What really made me decide to go ahead with the membership is that I have been networking for over 11 years now and I have not met anyone who is as attentive and supportive as you and your husband. "
Rishma Hasham
[email protected]
"What is clearly apparent about The Business Network is that, unlike so many other networking groups and events that I have attended, you take an active role in connecting your members where you see there is an opportunity. Typically these networking events are organised, payments are collected from the delegates and the delegates are then left to get on with the networking themselves. Not with The Business Network! This is clearly a differentiator and I'm both surprised and delighted by the level of attention you give to your members, in particular to identifying those potential relationships that could benefit members and making the connections for us where we haven't already had the chance to connect."
Luke Rebbettes
Kingsbrook UK Ltd