Member offers
"10% off on all our services for Business Network members. Please contact me via 07875 629 457"
Agnieszka Szrubkowska, Web Behaviour Specialists Ltd
"Clear Insurance is offering any member of the Business Network a FREE insurance review in regards to Professional Indemnity, Cyber and Crime insurances. We will review your current cover and wordings to highlight any deficiencies with a view to improving cover and premium spend. Call me on 0207 280 3459 to discuss."
Stewart Ruffles, The Clear Group
"As a Psychological Coach/Business /Executive Coach, I help my clients become more efficient at work as well improve their personal lives. I am offering Business Network Members two complimentary coaching sessions to introduce my ?Three Step Development Programme? for Business and Self- Development. The programme is to assist business owners - make their business efficient - help focus on improving Business Competencies - Reflecting on their existing approach - bring in fresh new approach. Please call me on 07908 594 330 to arrange your complimentary sessions."
Navjeet Grewal, The Mind Re-org
"TwentyOne Leadership is offering 25% off the one-on-one Performance Coaching and Leadership Mentoring programme for Business Network members, starting in January 2019. Ben is also offering a £500 referral fee to BN members for the same programme. Please contact me on 07980 802373 for further information. "
Ben Morton, TwentyOne Leadership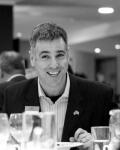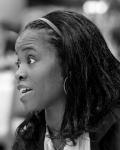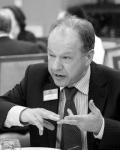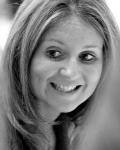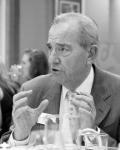 Come and join us at
OUR NEXT EVENT
Thursday 24th January
London Marriott Hotel Marble Arch - 12 Noon - 2.00
What members and guests say
"What is clearly apparent about The Business Network is that, unlike so many other networking groups and events that I have attended, you take an active role in connecting your members where you see there is an opportunity. Typically these networking events are organised, payments are collected from the delegates and the delegates are then left to get on with the networking themselves. Not with The Business Network! This is clearly a differentiator and I'm both surprised and delighted by the level of attention you give to your members, in particular to identifying those potential relationships that could benefit members and making the connections for us where we haven't already had the chance to connect."
Luke Rebbettes
Kingsbrook UK Ltd
"Of all the networking events I have been too yours is the best I have attended in terms of format and with the right level of introductions. I tend to cull my attendance at these events but the way you arranged the tables is great and so I will definitely attend regularly.We are planning some exiting changes to the business this year and Luke was able to pass me onto a contact that can likely assist us. It is obvious both you and Russell work very hard to make it such a success."
Stephen Cobham
Stack Group